400 square foot mural. Designed in Adobe Illustrator.
This mural was done for A-Rush Gaming Lounge in Sugarland, Texas. With the initial meeting I brought sketch books to show the clients the kind of artwork I make & we discussed what kind of environment A-Rush would like to create.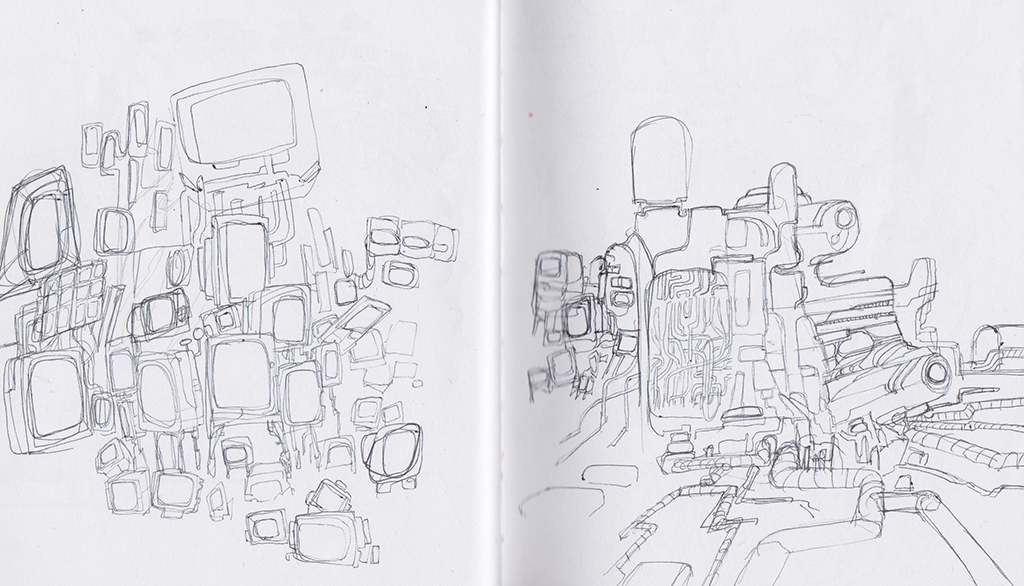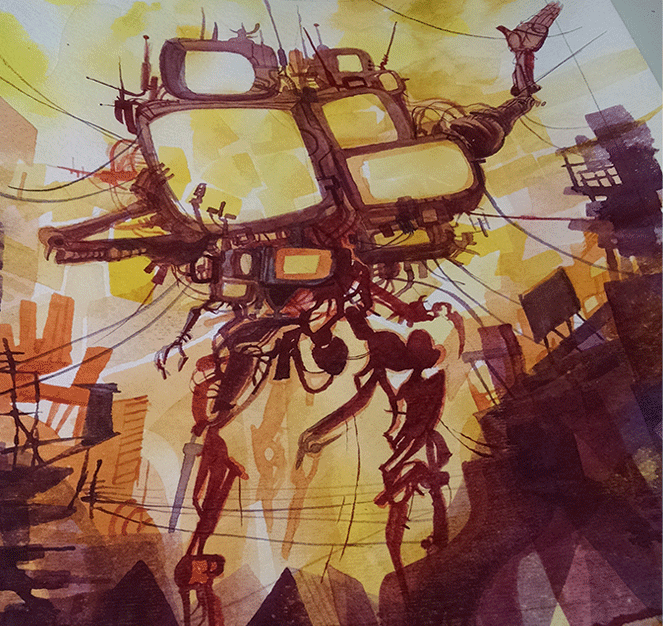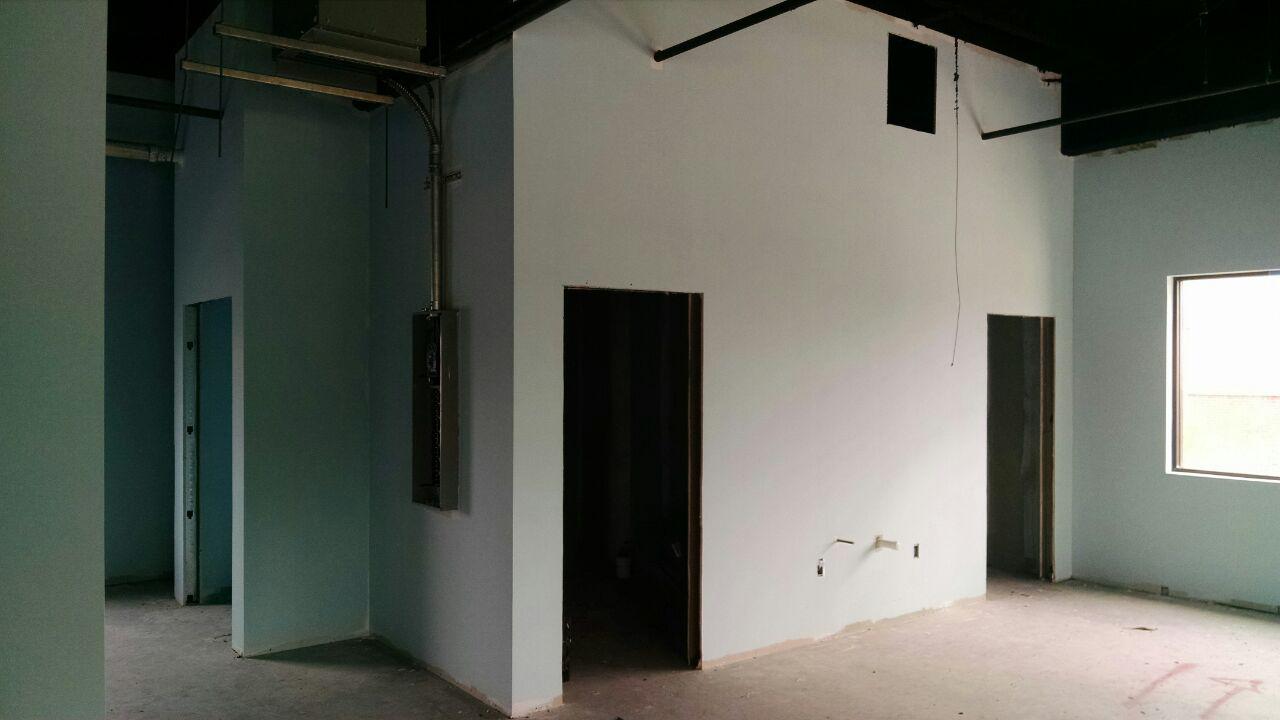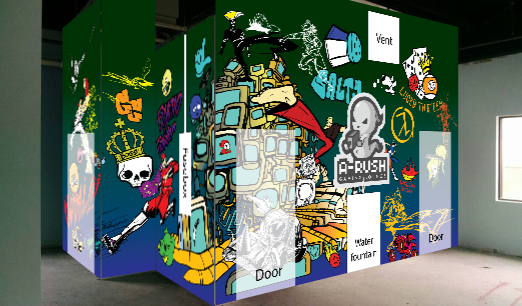 After meeting with A-Rush to further refine the mural artwork, I began to make the final artwork assets in Adobe Illustrator. I also presented mock ups in a Sketch-up as well as over photos of the actual space for visualization & approval.